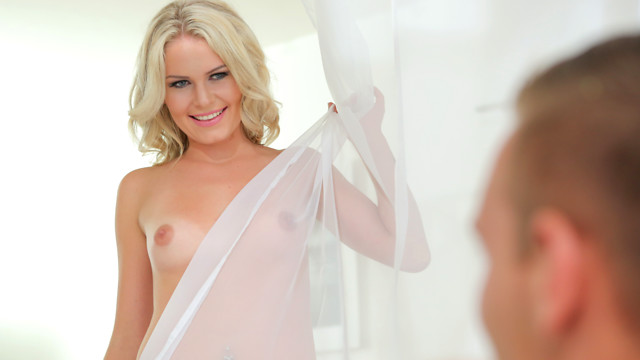 Have you ever had your lover do a seductive dance that is meant to turn you on? That's the premise of Sheer Pleasure, our next upcoming film, and things just get hotter from there!
I could watch Claudia Macc shake her can and tits all day as she uses a sheer curtain to enhance her lover's anticipation. The part where she climbs onto him for a 69 right away and then gets up on her hands and knees to let her man pound away at her needy twat is just icing on the cake. This horny coed is one hot number!
Sheer Pleasure is set to be released on Thursday, December 3. Don't miss out on Claudia's debut as she shows off all of her best assets!