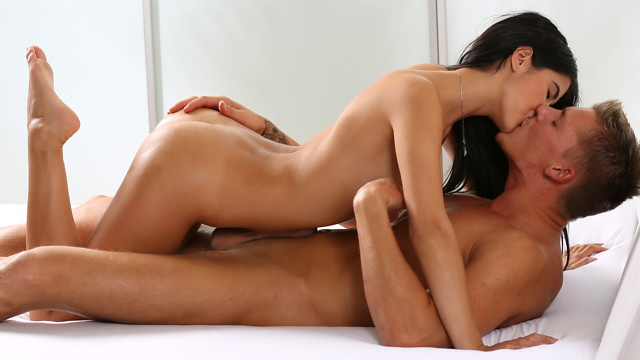 Massage oil can add a sensual new dimension to lovemaking, as Lady D. shows you in Massage Oils For Two, our next upcoming film.
I can't get enough of the oral sex in this one. We've spent a lot of time highlighting the deep pleasure that two lovers can give each other with their mouths as Lady alternates between sucking her lover's cock solo and laying across his chest for a 69. There's even a slick and slippery titty fuck for your pleasure!
Massage Oils For Two is set to be released on Saturday, January 2. Bring in the new year with a super hot film that will leave you rock hard and ready for more!