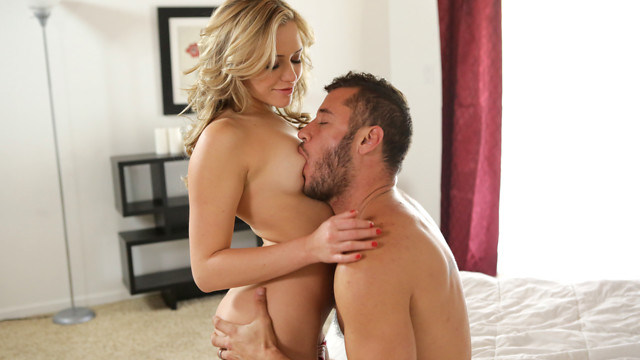 Keeping the heat in a marriage is easy when you're ready to put your partner's desires first. Our next film, Perfect Couple, shows off the intense passion that loving partners can aspire to maintain.
Mia Malkova kicks things off with a sweet and sensual seduction as she wakes her husband up with a kiss and a blowjob. By the time she's getting her delectable pussy pounded, this blonde babe is nice and wet and ready for anything. You can tell from her moans of absolute lust that she loves the way spooning sex hits her g-spot.
Perfect Couple is set to be released on Wednesday, March 2. Check back then and be one of the first to enjoy this passionate encounter between two lovers.