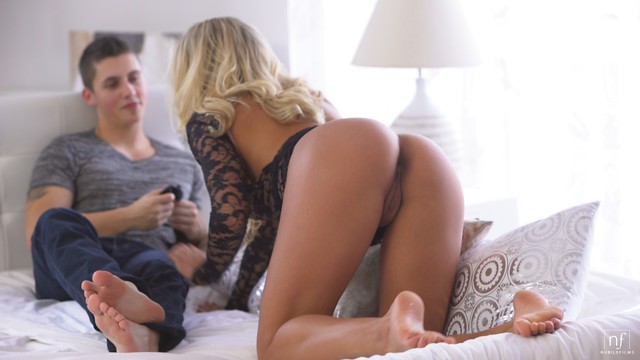 When you've been treated to a seductive striptease and then a long amorous blowjob, you're going to want to do whatever it takes to ensure your lover's pleasure. That's just the start of what you'll enjoy in Black Lace Seduction, our next upcoming video.
Delectable Christen Courtney has sex on the brain when she approaches her man in a skimpy outfit that's made to come off. She isn't disappointed by his reaction; I could watch this tight hottie get her perfect pussy pounded forever. She looks like an absolute goddess as she rides her partner cowgirl style!
Black Lace Seduction will be released on Sunday, May 22, so definitely be sure to come check out Christen's sensual scene.