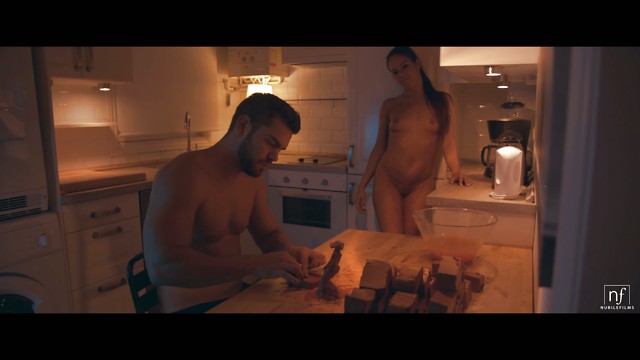 If you've ever fantasized about a hot girl strutting up to you and playfully letting you know she wants to fuck, then you'll really enjoy the premise of our next upcoming film, Clay Love.
Gala Brown was well received in her Nubile Films debut, so we've brought her back for another round of passion. This is another sweetly sexy film. I really enjoy watching Gala have her landing strip pussy eaten out, but I think my absolute favorite part is where she finds herself bent over the counter getting that tight twat of hers pounded.
Clay Love will be released on Wednesday, May 25. Be sure to come back then to check out our newest release and to enjoy Gala's unbridled passion.