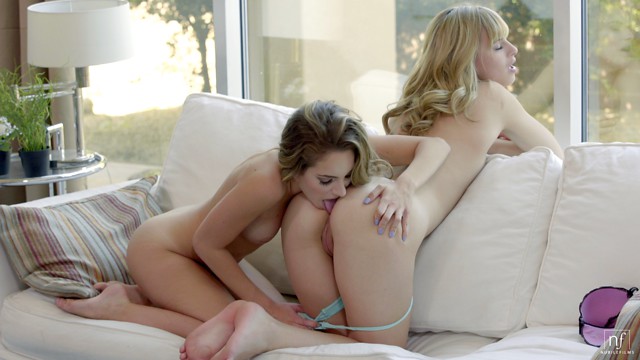 It's been a while since we've done a two-part film, so I'm excited to announce that In Your Dreams will be released over our next two updates.
In Part 1, Kimmy Granger spies Jillian Janson caressing her own body while she sits on the couch. It's only natural for Kimmy to want to help, and soon the girls are lip-locked and getting naked so that they can enjoy some mutual pleasure. I could watch these two sensual creatures go at one another all day, especially once they arrange themselves in a 69 that is hot as hell!
Don't miss out on In Your Dreams Part 1 when it is released on Saturday, May 28, and then be sure to check back again the following Tuesday to catch the stunning conclusion to this two-parter!